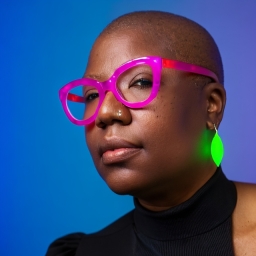 Aiesha Turman, Ph.D.
Creating liberators Black Futures via the exploration and analysis of Black pasts, stories, cultures, technologies, and dreams.
---
Distance Reiki Session with Dr. Aiesha
This is for a series of 6 Reiki sessions. It is best to schedule them bi-weekly or monthly to allow you to process the energy work that has occurred.
By scheduling these appointments, you are giving me consent to perform a Reiki session for you. Please read the attached consent form for more context.
Please arrive to your video-based appointment on time. Make sure that you are comfortable and in a place where you will not be disturbed.
Once you have logged on, please mute yourself. You can even turn off your camera. For the first 30-40 or so minutes, I will be supporting you with Reiki energy. You can close your eyes, wear headphones, gaze at the ceiling...whatever makes you comfortable.
Once I am complete, I will talk to you about what I did/saw as well as give you practical recommendations for you moving forward.
Make sure you have water, tissue, and a journal nearby for our call.