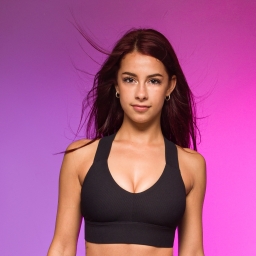 Amy Rainbow
X3 🇬🇧 Former UK Champion | Artistic Roller Skating Instructor & Edea Spinner Expert
---
Online Roller Skating Lesson (Block of 4)
Artistic Skating is undoubtedly challenging, there's no denying that. However, coaching can make the entire process much more streamlined and the techniques surprisingly easier to master. 💪🏽
While there's no quick shortcut or magical potion to transform you into a fabulous artistic skater, having a skilled coach is an excellent starting point!
If you find yourself unsure or have any questions, feel free to reach out to me directly on Instagram. You can also sign up for a complimentary 30-minute introductory call, where I'll guide you through the process step by step!
I'm excited and eagerly looking forward to the opportunity of coaching you and helping you unlock your artistic skating potential!
First lesson? USE CODE: NEWBIE for 10% off
Things you need:
✨ Steady internet connection
✨ Somewhere to skate
✨ Make sure your phone/tablet is set up somewhere I can see your full body
✨ Other clients swear by wireless headphones as I can talk you through the motion as you go (but not essential🤷🏽‍♀️)