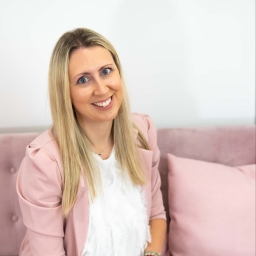 Charlotte Wise
Digital Marketing for Health Professionals
---
Social Media Strategy Session Power Hour 1:1 Video Call
Receive expert guidance from a digital marketing professional for your business.
We live in a world where every business should be promoting themselves on social media, so if you're feeling deflated that things aren't working right now or confused about where to start, this call is for you.
In this session we will:
Decide what social media platform is most suited to your business

Analyse one of your social media pages together to see what's working and what isn't

Discuss what content you feel comfortable making

Plan your social media strategy with content ideas for the upcoming month.

Be accountable - I will also email you after 1 month of our call to see how you have got on!
By the end of the session, you will:
Have more general knowledge about the world of social media.

Have a short term plan to market your business in a more efficient and productive way.

Be more confident and motivated to show up on socials.
Give yourself the gift of time and stop searching for solutions by scrolling for hours on socials. Just let an expert help you in one power hour instead!
Compatible with Instagram, Facebook and LinkedIn