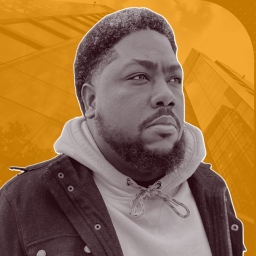 DeMarquis Battle | empowering your life w/purpose
Producing life giving content and coaching
---
FaithConnect Conference Series
Group Session — sold out - 1 hour
Introducing "FaithConnect: A Transformative Conference Call Series" with Pastor D. Battle.
Are you seeking to deepen your spiritual journey, connect with like-minded individuals, and explore the profound dimensions of faith? Look no further! Welcome to FaithConnect, a thoughtfully curated conference call series designed to inspire, empower, and connect individuals from diverse backgrounds through the unifying power of faith and prayer.
*About FaithConnect:*
FaithConnect with Pastor D. Battle is not just another conference call series; it's a transformative experience that will nourish your soul, expand your understanding of faith, and foster meaningful connections with others who share your spiritual curiosity. Our mission is to create a space where participants can grow in their faith and develop consistency for the spiritual discipline of prayer.
*What to Expect:*
1. *Engaging Speakers:* Each session will feature a faith leader, who will share their wisdom and engage us in powerful prayer.
2. *Interactive Discussions:* FaithConnect is not a passive experience. We encourage active participation and dialogue, allowing you to engage with both our speakers and fellow participants, fostering a rich exchange of ideas and perspectives.
3. *Community Building:* Forge lasting connections with like-minded individuals who share your passion for exploring faith. Our series is an opportunity to build a supportive community that can help you on your spiritual journey.
*Why Choose FaithConnect:*
- *Convenient Access:* Join our conference calls from the comfort of your own home or office. No need to travel; all you need is internet access.
- *Expertly Curated Content:* Our team carefully selects speakers and topics to provide you with a well-rounded and enriching experience.
- *Free:* We believe that spiritual growth should be accessible to everyone. FaithConnect is offered free.
*Join Us Today:*
Embark on a transformative journey of faith, connection, and self-discovery with FaithConnect.
Don't miss out on this opportunity to deepen your faith, connect with a supportive community, and gain valuable insights from leading spiritual leaders. Join FaithConnect today and let your faith be the bridge to a more meaningful and purposeful life.
Ready to take the next step on your spiritual journey? Reserve your spot for the upcoming FaithConnect conference call series now!