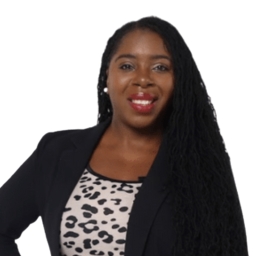 Dionne Jude
Founder of Reevew.co, mentor, breakthrough coach, author.
---
Get Better in 2023 - 10 Steps
Welcome to the ultimate guide to getting better at getting better!
Are you tired of feeling stuck in your personal or professional life? Do you want to improve in a specific area, but don't know where to start? Look no further! Dionne Jude, coach, mentor and author provide 11 ways and tips for getting better at getting better, to help achieve your goals and reach new heights of success.
With our proven strategies, you'll learn how to set clear and specific goals, practice consistently, seek feedback from others, stay positive and motivated, and much more. We'll show you how to learn from your mistakes, be open to new ideas, find a role model or mentor, stay organized, stay focused, and take care of yourself.
Dionne provides an easy to follow guide to help you make the most of your time and effort. Whether you're looking to improve your career, relationships, health, or any other aspect of your life, Dionne's 11 strategies for getting better at getting better have you covered.
Don't wait any longer to start achieving your goals. Sign up for this mini-course now and start making progress today!
Completion time: 30-60 minutes