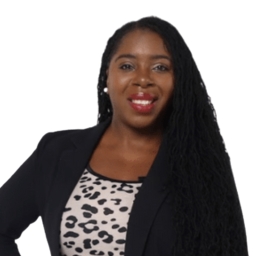 Dionne Jude
Founder of Reevew.co, mentor, breakthrough coach, author.
---
7 Steps to Succeed with Habit-Stacking
Welcome to 7 Steps to Succeed with Habit-Stacking
Are you tired of trying to form new habits, only to give up after a few weeks? Do you struggle to find the motivation and discipline to stick to your goals? Habit-stacking could be the solution you've been looking for.
Habit-stacking is a simple yet powerful technique that can help you develop good habits and achieve your goals. By linking new habits to existing ones, you can gradually build positive habits that stick.
In just 7 easy steps, you'll be on your way to a more productive and fulfilling life.
Here's what you can expect from our 7 Steps to Succeed with Habit-Stacking program:
Learn the basics of habit-stacking and how it works

Discover the key to making habit-stacking work for you

Find out how to set achievable goals and track your progress

Learn how to choose the right habits to stack and when to do so

Get tips on how to stay motivated and overcome obstacles

Learn how to adapt and adjust your habit-stack as your life changes

Receive support and guidance every step of the way
With 7 Steps to Succeed with Habit-Stacking, you'll have everything you need to start building positive habits that stick. Whether you're looking to improve your health, increase your productivity, or simply live a more fulfilling life, this program is for you.
So what are you waiting for? Sign up today and start your journey to a better you!