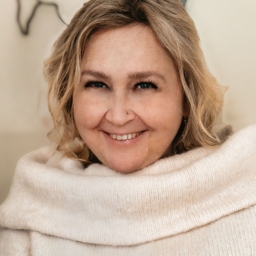 Dorota
Founder of Dorota Medium & Divine Rockstar Coaching. Rev.| Author| Radio Host World Renowned Medium Private Sessions, Classes Public Speaker
---
6 months Aligned as F**ck & Start to Dive Deep into your Intuitive Side
$1,175/month x 2
or $2,283 once
THE TIME IS NOW TO TAKE STEPS TOWARD YOURSELF AND YOUR GOALS.
Working with Dorota, you can expect the souls shaking and blockages breaking to get in alignment with yourself. You will discover what is possible once you turn the key to your intuition and stop self-sabotage.
Deep inside, you know what you desire and feel now; let's bring it all to the light and help you sustain it—time to "take a hammer" at things blocking you.
Dorota's soul Shaking spiritual mentorship program is designed for individuals who are seeking to:
Connect with their higher selves and gain a deeper understanding of their purpose in life

Cultivate a sense of inner peace and calm in their daily lives

Learn practical tools and techniques for managing stress, anxiety, and other challenges

Develop a greater sense of compassion and understanding toward others

Deepen their connection with the divine and explore different spiritual traditions
The "soul shakings" are personalized and tailored to your unique needs. So whether it is soul coaching for relationships, personal, business, career or intuitive, Dorota got you. With that in mind, we will begin with creating your action plans and keeping you accountable. Then, as a soul guide, Dorota will walk alongside you to support you along the way and catch you when you stumble.
As you are the creator of your life, we will get you in touch with your intuitive self to bring back confidence and inner peace, which will give you clarity.
Through this "soul-shaking," your path will become clear, and your intuitive gifts will grow stronger. As you are unlocking your soul and magic within a safe space, you will feel the power you have within and the one that was always there.
Dorota will help you heal the shadow self while you go on this journey.
Dorota had already let many before you and guided them to truly connect to themselves, the spirit realm, higher consciousness, and vibration so they could manifest the abundance they dreamed of, and NOW it is YOUR TIME.
This package includes
16 - 60 min. sessions,
3x week access with questions you might have for Dorota during the "Soul-Shaking" package.