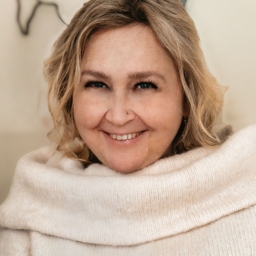 Dorota
Founder of Dorota Medium & Divine Rockstar Coaching. Rev.| Author| Radio Host World Renowned Medium Private Sessions, Classes Public Speaker
---
6 wks - In touch with Your Divine Abilities Starting Mon. March 6th at 7:30pm
Group Session — sold out - 1 hour, 30 minutes
A 6- week course on learning how to work with your intuition and energy. This is the course for you if you are looking for a deeper exploration of your intuitive side and how to create inner peace. There is nothing more profound than creating a deeply spiritual practice that allows you to tap into the infinite possibilities of the universe. Start here!
This course is for you if:
You feel that you might have intuitive gifts, and you are ready to begin to tune in

You are looking to tap into the powers of Manifestation to create the life you know you deserve

You are curious about the spiritual world and ready to learn more about how to work with universal energy

Your soul has been asking for more, and you're finally prepared to tune in and listen

You are looking for ways to see the bigger picture and don't know where to start

You have been working with energy for a while and are eager to understand it better

It is time for you to begin receiving and applying intuitive guidance. That guidance will apply to all areas of your life by helping you move forward with more clarity, peace and understanding.
Do you know that only You hold the key to the knowledge deep inside you?
Everyone is connected to the Divine and has unique psychic abilities, though some are more intuned than others. Each person's abilities are unique. If you are ready to discover and learn how to work with them, be aware that it takes time and practice. There are no shortcuts.
Dates of class
Mar. 6th at 7:30 pm - 9:00 pmEST
Mar. 13th, from 7:30 pm -9:00 pm
Mar. 20th, from 7:30 pm -9:00 pm
Mar. 27th, from 7:30 pm -9:00 pm
Apr. 03rd, from 7:30 pm -9:00 pm
Apr. 17th, from 7:30 pm -9:00 pm
REFUND POLICY
Cancellation Policy
By booking any service with Medium Rev. Dorota Clifford and Divine Rockstar Coaching, you hereby agree to our Booking & Cancellation Policy (Read Below)
No REFUND is Given after registration for the course. It will be kept as Credit for future classes or private sessions with Rev. Dorota Clifford.