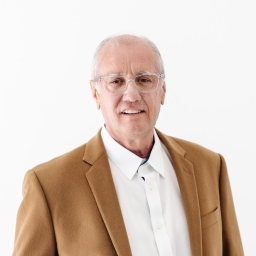 ---
"In the last days," God says, "I will pour out my Spirit on all people.
Your sons and daughters will prophesy . . ."
But what is prophecy?
Is it more than words of wisdom and knowledge?
Are today's prophets just for the church, or are they also for the marketplace, media, government and education?
Is God calling you as a prophet?
All Christians will prophesy, God said, and some are called to the office of the prophet.
That's why Ron Campbell, a prophet from South Africa, created an online course called the Prophetic Path 101.
Ron teaches about the prophetic through his experience as the leader of a special operations combat team in the South African Defense Force, building a $20 million multinational pharmaceutical business and serving the Lord among Fortune 500 companies, members of the US Senate and House of Representatives, NGOs and churches.
Based on his books, The Prophetic Path and its expansive workbook, Ron unfolds God's amazing prophetic gift and teaches us to deepen our personal relationship with Jesus and partner with the Holy Spirit in these last days.
Don't miss this unique opportunity!
Teaching Modules
Faith

The Holy Spirit

Gifts of the Spirit

Prophetic Genealogy

Apostles & Prophets

The Kingdom of God

Prophetic Anointing

Hearing God's Voice

Prophetic Pitfalls

The Prophet in the Congregation(s)

The Prophet in the Workplace

The Emerging Prophet