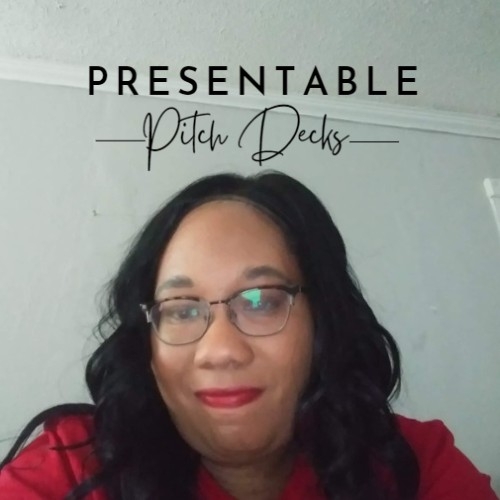 Welcome to Presentable Pitch Decks
Your AI-Driven Solution for Stunning Presentations
Expert Pitch Deck Designer - Engage Investors with Stunning Presentations

Your pitch deck is one of the most critical elements of your fundraising efforts. It's the key tool you'll use to communicate your business's potential and secure funding.

Creating a pitch deck can be challenging, especially for businesses that are new to fundraising. It requires a deep understanding of the target audience and the ability to present complex ideas in a clear and concise way. Our pitch deck designer service solves this problem by providing expert design skills and effective communication that helps businesses create standout presentations.

Pitch Deck Design Packages

Here's a step-by-step guide to our process:

Step 1: Discovery and Consultation

The first step in the process is to schedule a consultation with our pitch deck designer. During this consultation, we'll discuss your business, your goals, and your target audience. We'll also review any existing materials you have and gather the information we need to create a custom pitch deck that effectively communicates your message.

Step 2: Content Development

Once we have a clear understanding of your business and your goals, we'll begin developing the content for your pitch deck. This includes refining your messaging, organizing your information, and crafting a compelling narrative that tells the story of your business.

Step 3: Design and Visual Aids

Next, we'll create a custom design for your pitch deck that reflects your brand and highlights your strengths. We'll also create custom graphics, charts, and other visual aids that help illustrate your key points and make your presentation more engaging.

Step 4: Review and Revisions

Once the initial design and content are complete, we'll share the pitch deck with you for review. You'll have the opportunity to provide feedback and request revisions as needed. We offer unlimited revisions to ensure that you are completely satisfied with the final product.

Step 5: Final Delivery

Once you've approved the final design and content, we'll deliver the completed pitch deck to you in the format of your choice. We'll also provide guidance on how to present the pitch deck effectively and make the most of your presentation.

Timeline

The timeline for completing a pitch deck project can vary depending on the complexity of your business and the scope of the project. However, we typically aim to complete a pitch deck project within 2 weeks from the start of the project. This includes time for consultation, content development, design and revisions, and final delivery.