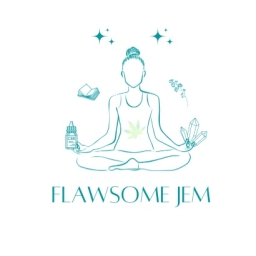 Flawsome Jem
Intuitive Healer for Frustrated & Overwhelmed High Achieving Empaths! Start healing you & stop losing your shit!
---
Mood Boosting Crystals for Stressed Out Empaths Workshop & Grounding Black Tourmaline Meditation
🔮 MOOD BOOSTING CRYSTALS FOR STRESSED OUT EMPATHS & HEALERS WORKSHOP 🔮
Learn all about…
✔️ Mood boosting crystals so you can ditch the stress & anxiety and leave the stress & overwhelm behind you 🔥
✔️ How to incorporate healing crystals into your everyday so you can heal yourself with ease 🙏🏽
✔️ How to connect, care & cleanse your healing crystals so you can maximise your healing results 💥
💦 JUICY BONUS'S FOR YOU 💦
- Lifetime access to workshop & Reiki infused Crystal meditation.
- 3 x Downloadable PDF's: Journaling prompts & Healing Crystals Guide, Crystal Grids for stress & anxiety.
- Lifetime access to separate downloadable Reiki infused crystal meditation to continue the healing process
➡️ Walk away from the workshop feeling confident you have the knowledge to transform & heal yourself with the magic of crystals.