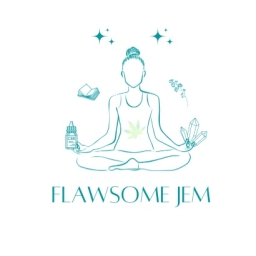 Flawsome Jem
Intuitive Healer for Frustrated & Overwhelmed High Achieving Empaths! Start healing you & stop losing your shit!
---
Crystal Reiki Master Certification Course
🔥 WOULD YOU LIKE TO DEEPEN YOUR CURRENT REIKI PRACTISE? 🔥
🔮 Crystal Reiki Master 🔮
➡️ Do you want to supercharge your Reiki practice with the magical healing power of Crystals and gain your Crystal Master Certification to teach this wonderful healing modality to others?
This course will teach you, step by step, how to practice Crystal Reiki and give you all the materials and resources you need to also start teaching Crystal Reiki to others as a fully certified Crystal Reiki Master.
💥 Also included is a Group Attunement, many Worksheets & Downloads, Meditations and Bonuses!
- Please note this course is geared to those who already have experience with Reiki.
* Over 30 Video Lessons to achieve your Crystal Reiki Master certification
* Worksheets, Crystal Guides and many exercises to tune into your Crystals
* Crystal Meditation Activation including Scripts
* Crystal Master Group Attunement
* Crystal Master Resources for Teaching
Video Modules:
Learn all you need to know about Reiki in very detailed video modules.
Reiki Worksheets:
Dive deep into your Reiki practice with our practical Reiki worksheets including affirmations, meditations and worksheets to make your Reiki business a reality.
To become an official Reiki practitioner you will need to receive your attunement, from an official Reiki Master like myself.
Reiki Certifications:
On completion of each level (course material, exam & attunement) you will receive a certificate for the level achieved.
Complimentary Distance Group Attunements:
On completion of each level (course material & exam) you can book onto the next monthly distance group attunement.
If you prefer a 121 option this is also available for an  additional small energy exchange 💰
Rest assured, that you can get an attunement whatever the location you are in. Furthermore, I can administer a distance attunement to you whereever you are, which is just as effective. Included with each online reiki course is a complimentary group attunement.
AS A BONUS ALSO GET INSTANT ACCESS TO MY CLARITY & GROWTH BIZ ESSENTIAL COURSE, worth £222! COMPLETELY FREE!