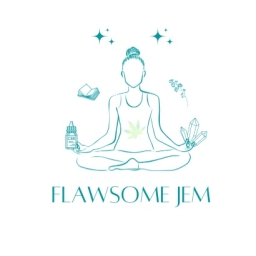 Flawsome Jem
Intuitive Healer for Frustrated & Overwhelmed High Achieving Empaths! Start healing you & stop losing your shit!
---
Usui Reiki Level I Certification Course
Usui Level I:
Learn how to heal yourself and others with Usui Reiki level I certification course. The course comprises 12 video modules, downloadable course materials, meditations, level I manual and a free group attunement and certification.
Video Modules:
Learn all you need to know about Reiki in very detailed video modules.
Reiki Worksheets:
Dive deep into your Reiki practice with our practical Reiki worksheets including affirmations, meditations and worksheets to make your Reiki business a reality.
Usui Reiki Manual's:
On completion of each level you will receive an in depth Usui Reiki manual; Levels I, II & III.
To become an official Reiki practitioner you will need to receive your attunement, from an official Reiki Master like myself.
Reiki Certifications:
On completion of each level (course material, exam & attunement) you will receive a certificate for the level achieved.
Complimentary Distance Group Attunements:
On completion of each level (course material & exam) you can book onto the next monthly distance group attunement.
If you prefer a 121 option this is also available for an  additional small energy exchange 💰
Rest assured, that you can get an attunement whatever the location you are in. Furthermore, I can administer a distance attunement to you whereever you are, which is just as effective. Included with each online reiki course is a complimentary group attunement.