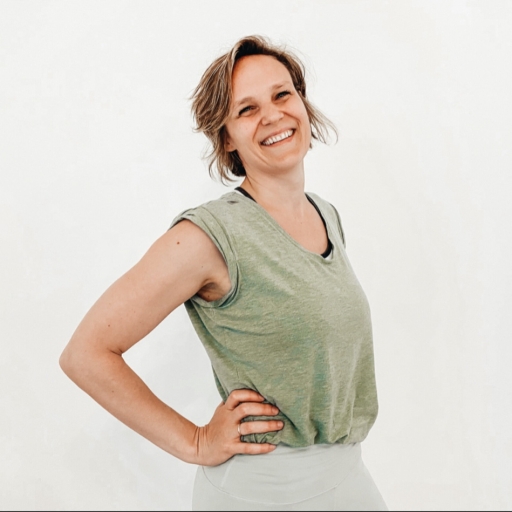 Kate Steiner
Yoga Teacher | Artist | Course Creator
Do you want to move your butt in a no frills yet mindful, fun and pain free way and still work up a sweat? Or maybe you want to bag yourself a unique T-Shirt or funky pair of leggings to look fly while you do it?

Hi! I'm Kate :) I've taught Yoga professionally for many years and have had the privilege of guiding a wide range of high level athletes, artists and political figures in their practices. I've also been an artist my entire life and have a masters degree in illustration so check out my offerings and see if something tickles your pickle 😊

Flow, meditate or get your art on! I'm here for it, whatever you choose!

Check out my Redbubble account for funky, cute and quirky illustrations to style up your yoga practice :) 

http://www.redbubble.com/people/katemakesshapes

Or my website for more wonderful artwork, Yoga courses, blog musings and Yoga portraiture - http://www.katesteiner.com

Or Patreon for full classes at a bargain! https://www.patreon.com/katesteiner

How I can help

I can give you -

Fun, friendly and dynamic classes that are tailored to your unique anatomy and body

All levels of flexibility and fitness are welcome! I am highly qualified and can tailor each meeting to you!

Yin style classes to increase flexibility and your ability to 'look inside'

Meditations and tips to increase mindfulness in your everyday life

Tips and tricks to add to your everyday Yoga practice or fitness routine that will assist in keeping your body healthy and safe

Information on how to avoid straining your joints and muscles while you move

Techniques to add strength training to your practice

Exercises to combat things like 'text neck', tension headaches, rounded shoulders, lower back pain and other forms of pain

Joint and muscle mobility drills and exercises

Simple routines that can be used as a stand-alone workout or added to your usual routine or yoga practice

The ability to recognise and bust myths around certain cues and reasons why we should throw them out!

How to tell if you have gone too far in some poses and what NOT to do!

How to avoid being bossed around in your practice and permission to say NO to forceful teachers!

Portraiture, funky illustrations and beautiful artwork to create a divine and luxurious environment for your fantastic self to practice in!