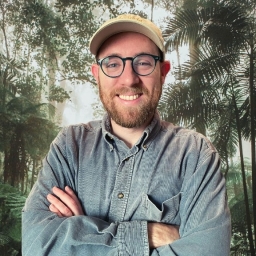 Peter Burchfield
Navigating you through the complexity of life and leadership
---
🔥 PIONEER PLANNING GUIDE [FREE]
Reliable Daily Planning Tool
🚀 PIONEER PLANNING GUIDE: The Reliable Way You Can Get To ONE & DONE Each Day! 🚀
Attention, pioneering leaders! Whether you're spearheading a dynamic business, navigating the multifaceted challenges of church leadership, or charting a course as an executive - you know the daily grind can often obscure your strategic vision.
But imagine a day where you rise above the constant whirlwind of 'responsibilities' and focus, with laser precision, on ONE strategic project. And not just focus but bring it to completion - DONE!
📌 Introducing the PIONEER PLANNING GUIDE. This isn't just another to-do list or a planner. It's your compass in the world of leadership chaos. With 40 tailor-made themes, this guide is:
🎯 Simple & Reliable: Crafted from a decade of pioneering leadership & executive coaching experience.

💡 Future-Focused: Helps you keep an eye on the horizon, ensuring you're not just busy, but effectively productive.

✍️ Thoughtfully Designed: With both digital & printable versions, encouraging the powerful practice of writing down goals for clarity and retention.

🔄 Resilient: An intuitive, easy-to-follow daily workflow to process life's moments into meaningful, actionable insights.
Why navigate the leadership wilderness alone when you can be equipped with a reliable map? The PIONEER PLANNING GUIDE is not just a tool; it's a re-imagination of your daily productivity. Ready to embark on the most productive journey of your life?
👉 Download the PIONEER PLANNING GUIDE for FREE now, and set your sights on strategic productivity, not just busyness.