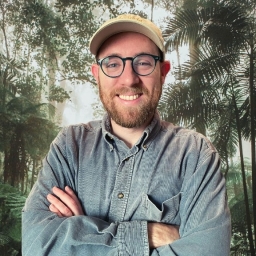 Peter Burchfield
Navigating you through the complexity of life and leadership
---
🥾 PIONEER THE YEAR [Course + Membership]
Executive Coaching for Leaders
PIONEERING FOR YOUR LEADERSHIP JOURNEY?
Pioneer The Year is a reliable framework to turn repeat years into new frontiers. Instead of stalling life transitions, you'll know exactly how to create a clear and active life plan that motivates you to grow in pioneering leadership.
WHAT TO EXPECT:
GET PREPARED TO PIONEER THE ENTIRE YEAR! 🥾⛰🛠⚡️🦅✅
- PTY COURSE (5 Modules + Life-Planning Tools)
-- Step 1: Clear the Way (Go from cluttered to Future-focused!)
-- Step 2: Get Going (Go from stuck to decisive action!)
-- Step 3: Show Up Ready (Go from self-sabotaged to prepared!)
-- Step 4: Go Further (Go from burned out to team-builder!)
-- Step 5: Remember The Future (Go from forgotten to influential!)
- CUSTOM GUIDES (Download 10 resources!)
- Life-Planning Tools
- Leadership Frameworks
- MEMBERSHIP (Weekly coaching videos + communication)
- COACHING OPT-INS (Exclusive invites to join group coaching and 1-1 coaching throughout the year; additional $167 per session)
WHY JOIN PIONEER THE YEAR
This pioneering approach to life-planning and leadership is how I shifted my lifestyle from frustrated to Future-focused. Turn your 5-year dreams into a 1-year path.
Learn how self-leadership can empower you to make real, uncharted progress in every direction of your life in the same year!