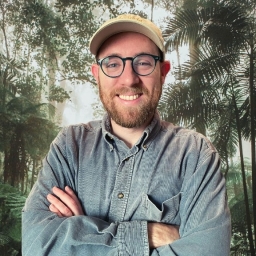 Peter Burchfield
Navigating you through the complexity of life and leadership
---
⚡️ PIONEER THE YEAR WITH ME [Q4 Cohort] SEPTEMBER 28
⚡ Pioneer People: 2-Hour Leadership Cohort ⚡
Calling all executive leaders, entrepreneurs, business owners, church leaders, creatives, and pioneers in every field! The future is uncharted, and it's time to map your way forward.
Today's leaders are pioneers, venturing into uncharted territories with untamed pressures. They carry the burdens of responsibility for not just their own roles but also for their teams, their mission, and their vision.
But who is there to lead the leaders? Who helps them navigate the unknown and create the next phase?
The answer is Pioneer People: a 2-hour strategic leadership cohort that's focused, collaborative, and geared for results.
🦅 WHAT TO EXPECT
Pioneer People is a one-day intensive designed to equip you with the strategies, tools, and confidence to navigate the next 3 months of your life's work. In just two focused hours, we invite you to join a collaborative coaching environment where the future takes shape.
🚩 WHEN IS THIS EXECUTIVE COHORT HAPPENING?
This one is SEPTEMBER 28 from 10am - 12pm CST. It's designed to get you going into Q4 with a plan that you can pioneer with.
10:00am | Warm-up (meeting each other)

10:30am | Q4 Training (60-minute intensive)

11:30am | Follow-up (questions and action planning)
This cohort can only go up to 40 people, so don't procrastinate this commitment!
🔑 YOUR KEY TAKEAWAYS
Strategic Decision-Making: Gain proven strategies to align your team, accelerate decision-making, and conquer complexity with clarity and confidence.

Collaborative Environment: Tap into the collective wisdom of leaders who share your challenges. Exchange insights, brainstorm solutions, and strategize in a structured, facilitated setting.

Practical Application: Leave with actionable steps, custom-tailored to your unique context, ready for immediate implementation.

Future-Focused Coaching: Open fresh perspectives on your leadership journey and unlock new possibilities for pioneering.
💡 WHY PIONEER PEOPLE?
We're more than just a training. We're a movement of leaders ready to face the pressures of leadership without surrendering to them. Leaders who choose to prepare, strategize, and pioneer their next phase with purpose, passion, and precision.
Isn't it time you joined them? Sign up for the Pioneer People cohort today.
🎯 YOUR NEXT STEP
Embrace the journey of pioneering leadership. Your future self (and your team) will thank you. Ready to plot your course through uncharted territory? We're waiting for you.
Pioneer People: Lead the future, don't follow it.