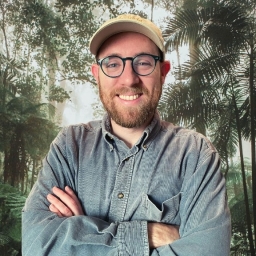 Peter Burchfield
Navigating you through the complexity of life and leadership
---
🥾 Executive 1-1 Coaching for your Leadership Journey
Let's Navigate the Unfamiliar Terrain of Your Next Phase
Are you an executive leader, church leader, or business owner navigating your leadership journey alone?
Do you find yourself bogged down in a relentless cycle of decisions, pressures, and disappointments, all while feeling isolated?
You're not alone and it doesn't have to be this way.
Introducing this transformative 30-minute Strategy Session, designed especially for leaders like you.
In this high-impact coaching experience, you'll receive:
Safe Basecamp: A confidential, judgment-free space to express your leadership struggles and aspirations.

Guided Wayfinding: An empathetic guide assisting you in charting your unique leadership journey.

Custom-fit Planning: A personalized plan calibrated to your specific stage of life and leadership, guiding measurable results.

Actionable Empowerment: Practical strategies to shift your focus from problems to potential, driving you towards decisive action.

Strategic Understanding: Insightful reframing of your situation, turning a sense of overwhelm into a call to empowered strategy.
This isn't just another coaching session; it's a dynamic pivot towards your leadership transformation. It goes beyond merely outlining the next steps; it provides a comprehensive understanding of the uncharted territory you're destined to navigate.
As your coach, I offer you reliable support for the journey. Not outsourcing your headaches, but rather gaining wisdom and insight calibrated to your unique context. This strategy session is about creating a clear path through the wilds of leadership, from where you are to the shared possibilities that await.
Seize control of your leadership journey with our 30-minute Strategy Session - your tailored roadmap to results. Book your session now and set your leadership compass towards its true potential.