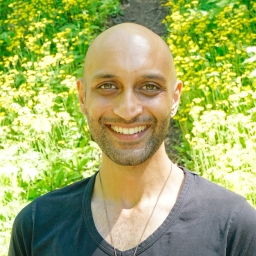 Talwinder "Terry" Sidhu
Beyond Mindfulness Meditation Teacher
---
SPECIALTY: Infinity Meditation (19+)
Website in trailer no longer active, please proceed below...
>>SCROLL TO BOTTOM FOR FREE PREVIEW<<
Welcome to our online course on 420 meditation! In this course, we will explore the intersection of meditation and cannabis, and how this combination can enhance the meditation experience.
The Infinity Meditation Course
Introduction
Before You Start

The Value of Yoga
Part I. Theory
Awareness Theory

Accepting Maya

Realizing Atman

Experiencing Samadhi
Part 2. Practical
Introduction to the 5-Step Process

Posture

Step 1. Breathing

Step 2. Positioning

Step 3. Locking

Step 4. Meditating

Step 5. Integrating
Deepening Your Practice
Integration 2.0

Mantras & Chanting

Harnessing Energy

Deepen Your Practice

Infinte Life: Cannabis-Friendly Meditation
Continue to preview the course!
Click continue to preview the course!