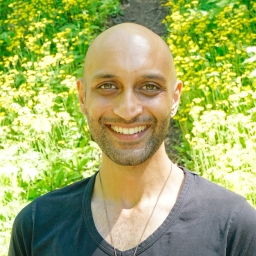 Talwinder "Terry" Sidhu
Beyond Mindfulness Meditation Teacher
---
BEGINNERS: Starter Meditation Course
>>SCROLL TO BOTTOM FOR FREE PREVIEW<<
This course is designed for beginners who want to learn the basics of meditation and develop a regular practice.
The course consists of three units:
Discover Meditation

Understand what meditation is and how it works.

+ Introduction to meditation.pdf (From Meditate: Breathe into meditation and awaken your potential)

Learn Meditation

How to start meditating in 5 steps.

Experience Meditation

Practice meditation with a guided meditation.
Preview the course now and discover meditation!