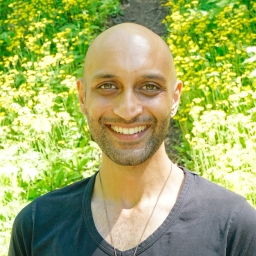 Talwinder "Terry" Sidhu
Beyond Mindfulness Meditation Teacher
---
The Meditation Kit: A Beginners Guide to Items for a Safe Space
Do you struggle to sit comfortably in meditation?

Did you know there are a number of support items that can help you meditate?

Want to build your own personalized meditation kit?
Let's get started...
Setting up a room to meditate is like setting up a classroom, every item inside your safe space should have an intention; a use for being there. The options are plenty, from posture support pieces such as cushions, benches, and mats to meditation aids such as singing bowls, incense, and symbolic artwork.
But where do you begin?

How do you identify what you need inside your meditation kit?

How can you be sure your items in your meditation space are intentional and not simply decorative or appropriative?
The Meditation Kit: A Beginner's Guide toItems for a Safe Space will help you identify the needs of your meditation practice and determine what items will help you and/or your class to meditate.You will learn how to identify common support items and understand how to occupy your meditation space with intentional pieces that serve a purpose and not just to look good.
The Meditation Kit also included tips on the best practices and advice for supporting students of all ages, including neurodivergent children. By the end of this book you will become an informed and culturally aware meditation practitioner.
You'll be able to shop consciously and confidently knowing how each item you buy will support you and your practice. Whether you're preparing a personalised meditation kit for yourself or a loved one, or maybe you're decorating a dedicated space to practise or teach in, you will understand exactly what it is you need to help you meditate and to reach those coveted deeper states of awareness within.
Order now and start building your meditation kit.