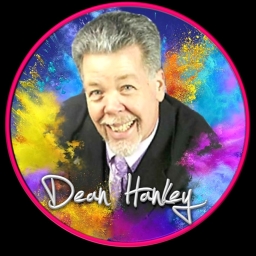 Dean Hankey
The DEAN of Success! Global Speaker, Mentor, VIP, 'Care-Is-Magic' Marketing Magician & People Pro! ~ 'SpeakTacular EnterTrainer' & Money Making Marketing Magic & Packed & Profitable Events That Rock!
---
Let's Chat & Get To Know You...
Wadda' Ya Say We Chat... (My Dime!)
The Best (ONLY) Way I Know To Help You is to (oh I don't Know...) Actually HELP YOU! ~ Right? (Obvious, I Know... Heheheheheeee!)
Seriously Though, I 'd Love To Find Out More About You and HELP YOU Do, Be More of What YOU Want To Do & Be More Of...
Let's Connect and Chat So I CAN HELP YOU With Zero Sales, Slime or Pressure... Just Helping However I Can. ~ Fair? (Of COURSE Fair!
Looking Forward To SERVING and Helping You Discover and Uncover Your 'Money Making Marketing Magic' For YOU and Your Success!
::::::::::::::::::::::::::::::::::::::::::::::::::::::::
SECOND eBooking Option:
(ONLY If Calendar Option Does NOT Work.)
~ Simply Pop Over A FEW Good 'Time WINDOWS' That Are Good (Open & Available) **For YOU To Pick From So We Can Easily Connect Without Playing TAG.
INSTRUCTIONS:** (Simple To [MUST] Follow!) **
Share 3-5 Good Time WINDOWS That Are Good/Open For You, Then All We Have to Do Is Pick from the open days and time in one reply Without having to Play the proverbial "TAG" back n' forth. - EZ-PZ!'**
Best Time WINDOWS: (EXAMPLE)
- Mo: 10a - 2p | 5p - 8p (PT)*
- Tu: 9a - 12p | 2p - 5p (PT)*
- We: 10a - 5p (PT)*
- Th: Booked
- Fr: 8a - 4p | 6p - 8p (PT)*
- Sa: 3p - 5p (PT)*
- Su: 3p - 8p (PT)*
*** IMPORTANT:
Because People Book From All Over The World; Please Make SURE To Share in 'PACIFIC' Time Zones. - Thank You!
~ Send That Request To:
Results@DeanHankey.com **