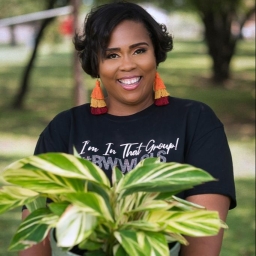 Tara L Paige
The Patio Chic
---
Bring Chic to You!
Book Tara for Your Next Event!
Elevate your event with the captivating presence of Tara, known to many as Queen Suga, and let her inspire your audience with her passion, knowledge, and experience. As a highly sought-after host, panelist, and speaker, Tara brings an infectious energy and an authentic approach to every engagement.
Whether you are hosting a corporate event, a conference, or a workshop, Tara's expertise in lifestyle, design, and entrepreneurship is guaranteed to add value and excitement to your program. With her unparalleled ability to connect with people from all walks of life, Tara will engage your audience with her practical insights, personal stories, and engaging style.
Don't settle for an ordinary event. Bring Chic to You and make your occasion unforgettable. Contact us today to learn more about booking Tara as your next speaker!