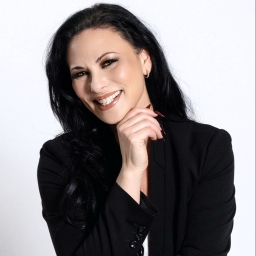 Cheri Sotelo
The Psych Series
---
Coaching for Coaches: Integrating Psychological Expertise and Wellness in Professional Development
$437.50/week x 8
or $3,500 once
Have you ever wondered what it would be like to have the insiders tip on getting psychological buy-in?
Course Description:
This course is designed to provide a comprehensive understanding of coaching techniques enriched by psychological insights and the integration of the eight dimensions of wellness. Participants will gain the skills necessary to effectively coach clients, enhancing their professional development and personal growth. This self-directed course is suitable for both current and aspiring coaches who wish to deepen their coaching practice and maximize their impact on clients' lives. You will learn all about body language, facial expressions, and cultural considerations.
Each participant will have 1:1 sessions weekly via Google Meet and a weekly 90-minute group meeting to amplify the training experience. You will have unlimited access to your instructor via email throughout the week as this is an intensive learning modality.
Program Objectives:
Develop a Deep Understanding of Psychological Principles in Coaching: Participants will learn to apply key psychological theories and practices in a coaching context, enhancing their ability to understand and respond to clients' needs.

Master the Integration of the Eight Dimensions of Wellness: Coaches will be equipped to incorporate physical, emotional, intellectual, social, spiritual, environmental, occupational, and financial wellness into their coaching strategies.

Enhance Coaching Techniques and Client Communication: The course will focus on advanced communication skills, empathy development, and effective coaching methodologies to foster a productive coach-client relationship.

Implement Effective Goal-Setting and Achievement Strategies: Coaches will learn how to assist clients in setting realistic goals and developing actionable plans to achieve them, using evidence-based techniques.
Coaching for Coaches Program Syllabus.pdf