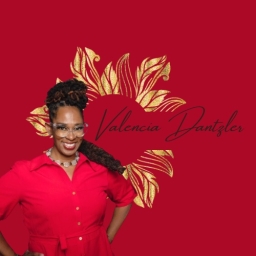 Valencia Dantzler
I Am The Gratitude Grandmaster & The Madame of Manifestation. Helping You Slay Self-Doubt & Increase Self- Worth! ✨✨✨💞💞
---
SALE30 Day Gratitude Challenge (PreSale)
🌟 Are you ready to embark on a life-transforming journey? 🚀 Introducing the 30 Day Gratitude Challenge – the exact blueprint that propelled me from deep depression to a vibrant life in just 30 days! 🌈✨
In this immersive challenge, you'll receive detailed video instruction for each day, just as I did during my personal transformation. Learn the powerful techniques that reprogrammed my mind and allowed me to manifest the life I truly desired.
✨ What's Inside:
- Daily video guidance from yours truly, sharing the wisdom that changed my life.
- Step-by-step techniques to cultivate gratitude and shift your mindset.
- Access to a supportive community for encouragement and shared growth.
This challenge isn't just a program; it's a life-changing experience. Join me on this 30-day journey, and let's rewrite the script of your life together. 📆💖
Ready to transform? Click the link below & enroll now! 🌟🚀