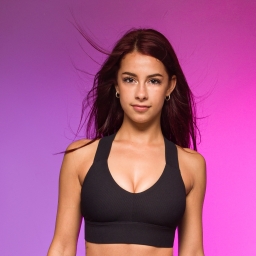 Amy Rainbow
Artistic Roller Skating + Edea Spinner Coach 🇬🇧 Former UK Champion x3
---
EDEA Spinner Private Lesson (Single)
Hi there!
So, you've bought a spinner… and it lives in a drawer?
Or, you've seen videos on social media and wanted to give it a try yourself? …Well, you're in the perfect place!
I have been using a spinner for 10+ years and with that I have learnt the correct entries and techniques to make the learning process for you effortless + fun!
During the session:
Lessons are 1 hour

We will go through all 3 base spinning positions - so that you can practice with confidence!

We will learn: Back Inside upright, Back Outside upright & Forward Outside Upright spin + a sit-spin entry if you take to the uprights well.

We will talk about how this practice translates to roller skating & how you can implement these teachings into your skate-practice!
After the session:
You will receive a PDF outlining the key points for all 3 base spin positions, helping you to practice with confidence!

You will own the lesson recording which you can watch back as many times as you like!

You will know all 3 base spin positions & can practice with confidence!
4 Weeks later:
I do suggest after 4 weeks of practice, to re-book in to have a follow-up session where we can elaborate on the techniques you have learnt and progress the spinning positions further.

This could be learning sit-spins, leg grabs & other fun spinning variations!

Please ask for the £5 off discount code if this is your follow-up session
What you need:
See the video below for a montage of clients on their FIRST LESSON!
You can be spinning like this too!