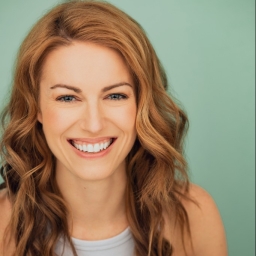 Sarah Pribis
Actress & Host
---
30 MIN: Video Consultation
Book a 30 min consultation with me for any of the following services:
-Acting Coaching & Marketing (topics can include: the business of acting, understanding your type, how to market yourself, finding representation, coaching on specific audition material, etc)
-Social Media Coaching & Management (topics can include: social media channel analysis, creating a content strategy, technical tips, how to market your business or brand, hiring help to manage your pages, etc)
-Video Production (creative idea conception to final video delivery of engaging short or long form content, tutorials, commercials, UGC, social channel or marketing videos, etc)
Book a date/time to have a 30 min session.
I will reach out so you can send specific goals, materials, etc for me to review prior to our meeting.
We meet using PenSight's web-based video conferencing system (info will be emailed to you) and discuss your specific needs, my recommendations, and determine any next steps (if applicable).