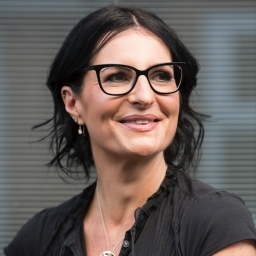 Pamela Rose
Life Coach | Wellness Coach | Health Coach
About me
I'm Pamela Rose, a Life and Wellness Coach who takes great pride in helping people improve their lives. I've helped a variety of clients achieve a range of things including overcoming anxiety, improving relationships, changing careers and improving their overall health and wellbeing.
I've built a particular reputation in health coaching - helping clients who've been diagnosed with Fibromyalgia/ME/Chronic Fatigue Syndrome. If you are tackling one of these conditions I can help you to improve the way you're currently coping, and ultimately move you towards recovery. As someone who has successfully recovered from these conditions myself, I offer a structured yet personal perspective to my approach.
I'm based in Bristol, UK but work with clients all over the country, thanks to videoconferencing software.
Please scroll down to check my availability and schedule a time for a free introductory chat. Or call me on 07498 213591 or email info@pamelarose.co.uk .
How I can help
Life has a way of throwing obstacles - and opportunities - at us and sometimes it's difficult to tell one from the other. I love helping my clients work through how to hurdle the things that are getting in their way in order to grab the positive future they want.
​Using Performance Coaching and Neuro Linguistic Programming (NLP) techniques, I can help you pinpoint exactly what you want to achieve, and guide and support you as you move towards your goal.
​My style is relaxed and friendly and no two session plans are the same. I tailor my approach to you and your specific situation.
​I'm experienced in helping people tackle a range of situations, including the following:
- enhancing/changing careers
- improving/finding relationships
- achieving sports-related targets
- general 'Life Rescue' packages for those who know they want a change, but lack a vision​
I'd love to help you - please get in touch and we can arrange a chat to discuss in more detail.